Yanis Varoufakis pushes away from his desk and strides across his office overlooking Syntagma Square in the heart of Athens. Dressed entirely in black, Varoufakis looks more like a hit man in a Quentin Tarantino movie than the finance minister of Greece. On this spring afternoon, the economist is spoiling for a fight.
In 72 hours, Varoufakis is going to face Wolfgang Schäuble, Germany's finance chief, and 17 other ministers who comprise the Eurogroup. They've been pressing Greece to slash public spending, privatize its biggest port, and collect more taxes from its citizens in exchange for disbursements from €240 billion in bailout loans. But the combative leftist government led since January by Prime Minister Alexis Tsipras promised Greeks it would end austerity, so it's up to Varoufakis to negotiate a new agreement to receive the final, €7.2 billion tranche.
As Varoufakis holds forth from his sofa on the forces at work in this latest episode of Greece's debt epic, it's clear he's not going to give in to Schäuble. He decries the austerity program as a charade that's plunged Greece into its own version of the Great Depression, with a 25 percent unemployment rate and an economy that's contracted by a quarter since 2010. And he refuses to sanction more painful cuts that hurt ordinary people and leave shipping tycoons and bankers unscathed.
Instead, Varoufakis wants a new deal for Greece, one predicated on stimulating the economy. To get that, he's prepared a shortlist of changes Greece can live with, such as posting a budget surplus of 1 to 2 percent instead of the 4.5 percent target sought by its creditors. "This place is in serious need of reform; there's no doubt about that," says Varoufakis, 54, a sinewy, bullet-headed man with deep-set eyes. "To expect an economy that has shrunk so badly, where there is no credit and no investment, to expect it to produce such a surplus is madness; it's complete madness. It's like condemning us to die."
Three days later, it's Varoufakis who's left beaten. In a closed-door meeting at the National Library of Latvia in Riga, Schäuble and the rest of the Eurogroup reject his proposal. Several ministers are so infuriated by Varoufakis's stubbornness, according to people present, that they take turns insulting him: "amateur," "time waster," "gambler."
Schäuble, 72, says nothing. He doesn't have to: He's the most influential minister at the table, thanks to Germany's economic might. His ruddy face is an impassive mask that betrays no hint of schadenfreude at his rival's comeuppance. He's long taken a hard line on Athens's inability to clean up its wasteful political institutions. In 2012, he mulled ousting Greece from the euro zone in a conversation with Timothy F. Geithner, then the U.S. secretary of the Treasury,who shared the anecdote in his 2014 memoir, Stress Test. The week before the Riga confab, Schäuble spoke sternly about the importance of nations fulfilling their obligations. "In Europe, we have good reason not to provide financial assistance without demanding something in return," he said at a symposium at the Brookings Institution in Washington. "And we do not provide it if a country does not use it to help itself." (Schäuble declined to be interviewed for this article.)
The rumble in Riga looks like a stinging defeat for Varoufakis, although he denies he was insulted. "My fellow ministers never, ever addressed me in anything other than collegial, polite, respectful terms," he would write weeks later on his blog. In any event, on April 27, Tsipras appoints Deputy Foreign Minister Euclid Tsakalotos to take over day-to-day negotiations with the Eurogroup and Greece's creditors. But Tsipras doesn't sack his old friend and economics tutor. He shifts him into a supervisory role in the talks with Brussels. Varoufakis has survived to fight another day.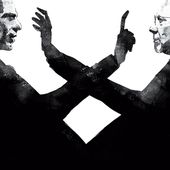 European Disunion: For Two Rivals in Greek Crisis, It's Personal
Yanis Varoufakis and Wolfgang Schäuble are fierce defenders of polar-opposite economic views. They go head-to-head Thursday afternoon in Luxembourg. How their struggle ends will shape the future of
http://www.bloomberg.com/news/features/2015-06-17/greek-debt-crisis-varoufakis-sch-uble-war-over-europe-s-future