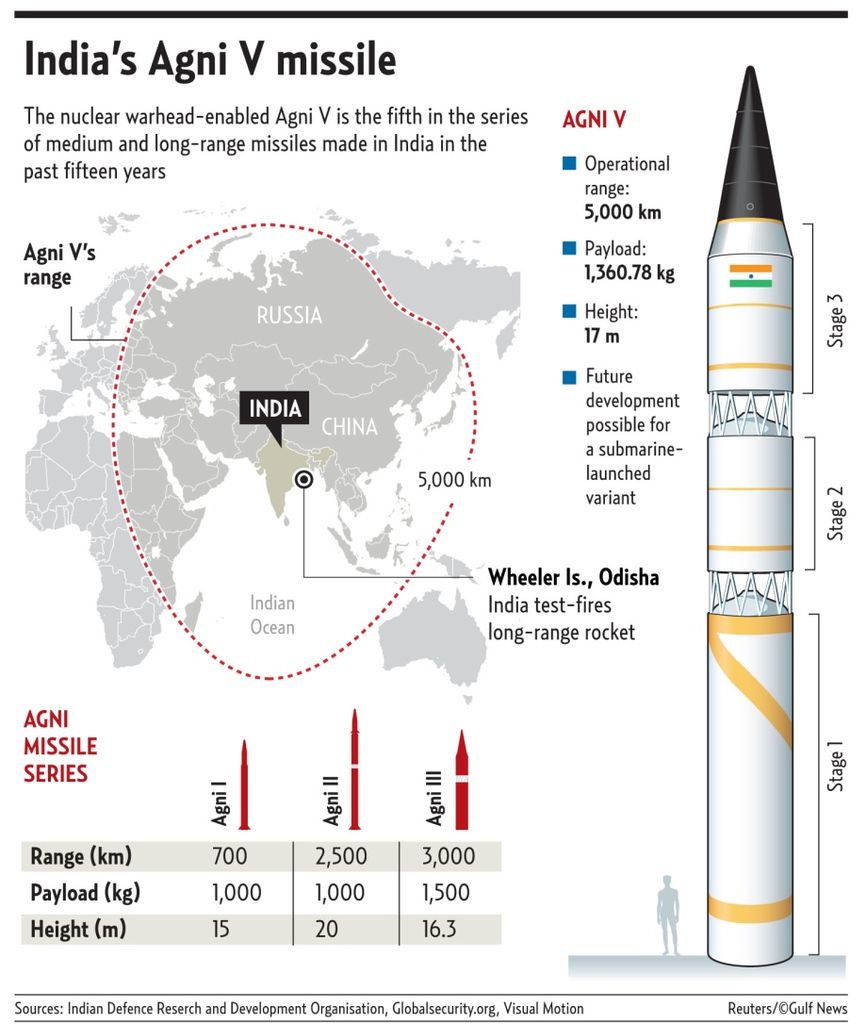 Agni-V missile as its first ICBM. Agni-V is a three stage, solid fuel missile can target up to 5000 km.
India's Ballistic Missiles; Derivative of Peaceful Space Cooperation
The pace Indians have adopted in augmentation of their long-range ballistic missile capabilities is missing a dynamic circumstance that Pakistan and China are employing a strategy that goes beyond ...
http://www.slguardian.org/2015/10/indias-ballistic-missiles-derivative-of-peaceful-space-cooperation/