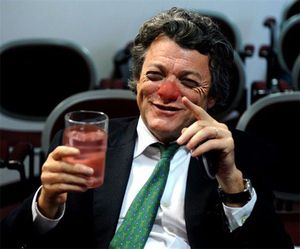 Algiers — Africa needs Algeria's "expertise" and its "political weight" to implement its electrification plan, chairman of "Energies pour l'Afrique" foundation (Energies for Africa) Jean-Louis Borloo stressed Sunday in Algiers.
"African Heads of State decided to set up a true action plan that allow them increase the electricity-access rate from 25 % to 100%. However, we need Algeria's expertise for the implementation of this plan, stressed Borloo after a meeting he held with Minister of State, Minister of Foreign Affairs and International Cooperation Ramtane Lamamra.
The African continent also needs Algeria to plead for this cause before developed countries, large emitters of CO, at the next UN conference in Paris COP21.
"I discussed this topic with Lamamra, mainly the ways and means to launch this large African plan the next year and evoke this issue part of COP21," stressed Borloo who wished to obtain commitments from developed countries during this conference.
"This is the first time I see such a huge African project," affirmed Deputy Chairperson of "Energies pour l'Afrique" foundation Yamina Benguigui.
However, the project needs "an undisputed leader that is Algeria. We do not necessarily need money but we want expertise and know-how," affirmed Benguigui.
"We must support Algeria to transmit these words to developed countries. No other country can speak as Algeria did. We need to follow his example ", she said.
This project will provide a power connection to 600 million Africans by 2025, according to data from the Foundation.