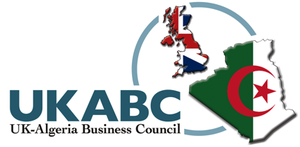 London — Algeria British Business Council (ABBC) celebrated Thursday in the House of Lords (London) the 10th anniversary of its creation at a ceremony hosted by its Chairwoman Lady Olga Maitland.
British Minister in charge of the Middle East and North Africa Tobias Ellwood, Personal Representative of Prime Minister David Cameron for partnership with Algeria, Lord Risby, Ambassador of Algeria to London Amar Abba and many businesspersons working in Algeria took part in the ceremony.
The two representatives of the British government and Abba have all emphasized the good relations between the UK and Algeria and the qualitative leap that they recorded during this decade.
As for the economic situation in Algeria following the fall in oil prices, the Ambassador of Algeria stressed "the government's determination to deal with the new situation, as a challenge and an opportunity." Besides, he urged British companies to "prioritize investment to trade" and "target sectors contributing to the diversification of our economy and import substitution."
Many British companies have not waited for the fall in oil prices to invest in Algeria in these sectors, such as "HSBC" in finance, "GSK" and "Astrazeneca" in the pharmaceutical industry, "Unilever" in the production of detergents and "Eire Mazraa" in breeding for milk production.
Since its creation in 2005, ABBC have conducted numerous economic missions in Algeria and made a very valuable work, which helped to bring greater visibility of the Algerian market in the UK.