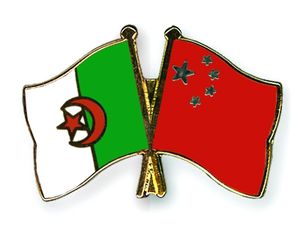 From December Algerian Chinese transactions will be settled in yuan , according to a note issued by the Bank of Algeria . Currently , transactions with this country are paid in US dollars.
"China has become the largest trading partner of Algeria , it is understood that regulations on imports from that country can not be settled in a currency other than that of the country. Especially since this formula eliminates premium for exchange risk coverage in the case of payment in another currency , "said the Central Bank.
The Bank of Algeria requires commercial banks to prepare for this change. "The first transactions will be executed in the month of December 2015.
On 30 November, the International Monetary Fund ( IMF) approved the inclusion of the Chinese currency in the basket of currencies used to set the value of special drawing rights (SDRs) - the assets of the Fund's international reserves , together with dollar , euro , British pound and Japanese yen .
From 1 October 2016 , when this measure is supposed to become reality , the 188 Member States of the Fund may exchange SDR against the five currencies say "freely usable" - dollar, euro, pound, yen and now the RMB - if they need to balance their balance of payments.
In 2014 Algeria imported for nearly USD 8,2 billion from China.