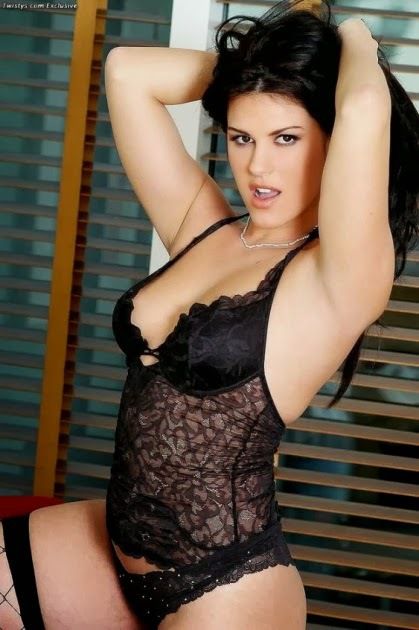 Monica Lewinsky is notorious. The former White House intern is (in)famous for her affair with former president Bill Clinton. After a decade long hiatus from the national spotlight, Lewinsky is reemerging and she has a lot to say. However, her current rebranding efforts seem less about ushering in a new salacious chapter to her story, and more about not only controlling her tarnished image but also making a difference in how we discuss people's lives on the Internet.
As The New York Times notes, "This is not Monica Lewinsky's first attempt at reinvention. But it's also not the Monica of more than a decade ago: the one who created a handbag line and tried her hand at reality TV. She is likable, funny and self-deprecating. She is also acutely intelligent, something for which she doesn't get much credit. But she is also stuck in a kind of time warp over which she has little control."
This time around, Lewinsky is using her celebrity in a different way. Fresh off the heels of her intimate 2014 interview with Vanity Fair magazine, Lewinsky has recently given an 18 minute TED talk called "The Price of Shame" on two subjects that are very important to her: shame and cyberbullying.
Lewinsky is remarkably candid about her youthful indiscretions and the profound effects they had on her life: "At the age of 22, I fell in love with my boss. At the age of 24, I learned the devastating consequences. Now I admit I made mistakes—especially wearing that beret—but the attention and judgment that I received—not the story, but that I personally received—was unprecedented. I was branded as a tramp, tart, slut, whore, bimbo and, of course, 'that woman.' I was known by many, but actually known by few.
I get it. It was easy to forget 'that woman' was dimensional and had a soul." Lewinsky notes that both the shame she felt and the slut-shaming she received profoundly shaped her life.
Indeed, she identifies her experience as one of the first cases of cyberbullying, because her story broke just as the internet was gaining traction as a cultural force that would document every celebrity misstep and mistake: "This scandal was brought to you by the digital revolution. It was the first time traditional news was usurped by the Internet, a click that reverberated around the whole world. Overnight, I went from being a completely private figure to a publicly humiliated one worldwide.
I was Patient Zero of losing a personal reputation on a global scale almost instantaneously."
Considering the proliferation of social media, not to mention the general surveillance Americans are under in a post-Patriot Act world, Lewinsky's experience of cyberbullying is far from singular. She notes that this "culture of humiliation" is a very profitable endeavor: "A marketplace has emerged where public humiliation is a commodity and shame is an industry. How is the money made? Clicks. The more shame, the more clicks; the more clicks, the more advertising dollars … We are in a dangerous cycle: the more we click on this kind of gossip, the more numb we get to the human lives behind it. And the more numb we get, the more we click."
How does Lewinsky suggest that we combat this culture of "public humiliation as a blood sport"? She invites her audience to "return to a long-held value of compassion and empathy.
Monica Lewinsky's reemergence to the spotlight and her persuasive arguments against shame and bullying are right on time for an often divisive online culture that takes the policing of women, girls, and queer folks more generally as a national pastime.