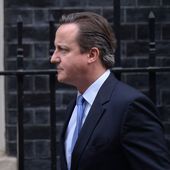 No 10 denies claims Cameron has dropped four-year migrant benefit demand
Downing Street has denied claims that the prime minister has dropped his controversial demand that EU migrants should be banned from claiming in-work benefits for four years. David Cameron will use
http://www.theguardian.com/uk-news/2015/dec/13/no-10-denies-claims-david-cameron-dropped-four-year-migrant-benefit-demand
Downing Street has denied claims that the prime minister has dropped his controversial demand that EU migrants should be banned from claiming in-work benefits for four years.
David Cameron will use a working dinner with European leaders in Brussels on Thursday evening to say that concerns about migration are a major issue for the British people and that they need addressing before the referendum on the UK's membership of the EU – due to be held by the end of 2017.
It has been reported that Cameron will abandon his battle for the UK to prevent EU migrants who are in work from receiving benefits until they have been in employment in the UK for four years and turn his attention to other measures to reduce the "pull factors" that attract EU migrants to the UK.
A No 10 spokesperson said: "A number of Sunday papers have claimed the prime minister is backing away from the four-year migrant benefit proposal. One even goes as far as to claim he will be using this week's European council to drop it – this is simply not true.
"As the PM said in his Chatham House speech several weeks ago: 'I am open to different ways of dealing with this issue. But we do need to secure arrangements that deliver on the objective set out in the Conservative party manifesto to control migration from the European Union'."
Government sources told the Observer that Cameron would switch to a more flexible approach, saying that "what matters most is to fix the problems, not the precise form of the arrangements".
The prime minister's plan to curb in-work benefits has met with huge opposition from other EU governments, with many saying they would break one of the EU's founding principles by discriminating against workers from other member nations.
Speaking to the Murnaghan programme on Sky News, former Conservative environment secretary Owen Paterson said the prime minister had "rowed miles back" from the demands he first set out in a 2013 speech on his planned EU referendum, adding that Cameron's "heart was never really in it" when it came to securing a full renegotiation of Britain's relationship with the EU.
"These demands this exchange of letters with Tusk, they weren't really hard demands," said Paterson. "They were just issues to be discussed and they do not represent a fundamental change, they do not allow laws to be made in our own parliament."
Paterson likened the prime minister to a man "in a little dinghy" being towed along by the EU. "We were promised a major renegotiation, a total change in the relationship with our European neighbours," he said. "What actually is happening, he is like someone in a little dinghy, bumping along, being towed along by the enormous great Channel ferry."
Cameron has previously conceded that no deal will be reached at the summit with the aim instead to seal a package of reforms in February.
Eurosceptic backbench Tory MP Peter Bone told 5Live's Pienaar's Politics that Cameron would secure the right to stop EU migrants from claiming in-work benefits for four years, but warned that this would not address people's concerns over immigration.
"I think that what will happen is that there will be a staged argument, as you say, and the prime minister will succeed in his negotiation and then he'll say: 'What a great achievement and let's all vote to stay in'," said Bone. "But it doesn't even begin to address the question of migration because it won't affect the number of people coming to this country."
Robert Oxley, a spokesman for the cross-party Vote Leave campaign, said: "David Cameron's renegotiation has become a trivial set of demands which, even if he secured all of them, wouldn't in a million years amount to the fundamental change he promised the British people.
"Downing Street is engaged in a game of expectation management, so when it does secure a relatively minor victory, it can try and claim our relationship is changing significantly when it is not. The only way to take back control and spend our money on our priorities is to vote leave. This is the safer choice."