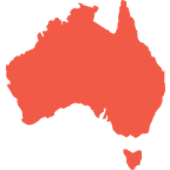 Open the Internet Browser Click Tools (or "gear" icon at top right hand corner) > Internet Options > Privacy > Advanced Check Override automatic cookie handling For First-party Cookies and ...
World stocks were on the brink of a two-month low, as beaten-down oil prices and a slide in China's yuan to four-and-a-half year lows left markets in a sombre mood.
Volatile oil markets and worries about China, the world's biggest commodities consumer, have pressured many markets ahead of a widely anticipated interest rate rise by the US Federal Reserve next week.
MSCI's world stock index fell for a fifth straight day as emerging markets tumbled again and European shares opened at a two-month low while the dollar steadied.
"We are in risk-off mode," said Piotr Matys, emerging market currency strategist at Rabobank in London.
"Another round of selling in commodities with oil prices at new lows has sent global stocks lower and emerging market commodity currencies are under pressure."
The Russian rouble tumbled 2 per cent against the dollar, with focus on a meeting of the Russian central bank later on Friday.
Investors were also waiting for US data which could cement expectations that the Fed is gearing up to raise rates for the first time in a decade next week.
US retail sales, inflation and consumer sentiment data is due between 1330 GMT and 1500 GMT.
European shares fell 0.7 per cent, declining for a fourth straight session, while MSCI's broadest index of Asia-Pacific shares outside Japan hit a two-month low and posted a weekly loss of just over 3 per cent.
China's yuan fell to its weakest in four-and-a-half years at 6.4564 per US dollar and posted its longest weekly losing streak in a decade, dragging emerging Asian currencies lower, on concerns about its slowing economy and expectations of a US rate rise next week.
Lower daily fixings for the currency by China's central bank have also raised questions about how far Beijing intends to let the currency depreciate.
"A US rate hike would have a major impact on money flows out of emerging markets including Hong Kong and China," said Linus Yip, chief strategist at First Shanghai Securities.
"Also, if the yuan continues to depreciate, that's negative to stocks as well, because it means investors are not confident about China's economic restructuring."
Chinese shares closed lower ahead of a spate of economic data scheduled to be released on Saturday.
China's economy is on track to post about 7 per cent annual growth in 2015, an official at the country's top economic planner said at a briefing on Friday.
Crude oil prices remained at levels not seen since early 2009 as output in the Middle East continued to rise despite an already huge global glut.
Brent crude futures were down 0.5 per cent at $US39.52 a barrel, not far off almost seven-year lows hit earlier in the session at $US39.38 a barrel.
The sharp fall in oil prices since OPEC said last week it would keep production high has fuelled expectations for lower inflation, helping push down European government bond yields.
The dollar index, which tracks the US currency against a basket of six major rivals, edged down slightly. It was on track for a weekly loss of about 0.5 per cent after investors trimmed dollar-long positions before the Fed meeting.
Fed fund futures place an 85 per cent chance of the Fed raising rates at its December 15-16 meeting. A recent Reuters poll also showed that all but one of 18 brokerages that deal directly with the Fed expect a rate increase.
The euro edged up about 0.2 per cent to $US1.0965, after comments from the European Central Bank's Ewald Nowotny this week raised doubts about the extent to which US and European monetary policy will diverge.
Emerging market stocks were down for an eighth day running and on course for their worst week since September.
South Africa's rand hit a new record low following the abrupt dismissal this week of respected Finance Minister Nhlanhla Nene.