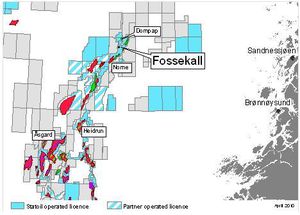 A total of 26 companies have submitted applications to the Ministry of Petroleum and Energy for new exploration acreage in the 23rd licensing round on the Norwegian Continental Shelf.
"New exploration acreage is crucial for long-term activity and value creation in the petroleum sector, and thus employment throughout the country. It is therefore encouraging that so many companies have submitted applications, and that there is competition for many of the blocks, in particular for the newly opened area off the coast of East Finnmark," says Minister of Petroleum and Energy Tord Lien.
The 23rd licensing round particularly targets the part of the Barents Sea, which the Norwegian Parliament (Stortinget) decided to open for petroleum activity in 2013.
"The fact that such a diverse group of companies are competing for new exploration acreage in the Barents Sea is promising for the future of petroleum activity in the North. The plan is to award new licences before summer, so that the first drilling activity can be carried out as early as in 2017," Lien continues.
57 blocks or parts of blocks were announced on the 20th of January of this year: 54 blocks in the Barents Sea and three in the Norwegian Sea.