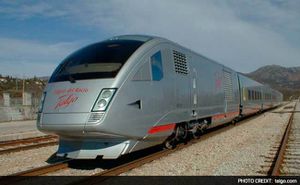 NEW DELHI: Trains manufactured by Spanish firm Talgo may soon undertake trial runs at speeds between 160 and 200 kmph on the existing tracks on the Delhi-Mumbai route. Depending upon the results of the trial runs, the railways will consider introduction of high speed trains on other routes too, a senior Railway Ministry official said.

Talgo will conduct the time validation trial on Delhi-Mumbai corridor soon, the official said.

The Spanish train maker has offered to test run their lighter and faster trains free of cost.