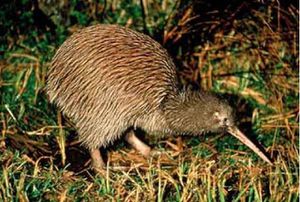 1. Kai moana: In some countries "foraging" means chickweed and dandelion salad. We get oysters, mussels, scallops and more.
2. We may not be 100% Pure - but countless other countries would love our living conditions.
3. The world's best fish and chips.
5. Water water everywhere - our beaches, rivers and lakes.
6. The Catlins: nature, beauty and drama.

8. Our amazing City of Sails and its incredible skyline.7. Tawharanui Peninsula: Head offshore for white sands and crashing waves or drive 90km north of Auckland for all of that, plus beachside pohutukawa and endangered takahe.
9. Not living in Auckland.
10. The Topp Twins: National treasures who mix politics with performance so cleverly you don't even know you've been subverted.
12. The proposed new flag.
13. The chance to choose between two flags.
14. Having conversations for 30 minutes just using the words "bro", "yeah", "nah" and "mate".
15. Road trip pies: There's flaky pastry all over the car seat floor and a small burn on your top lip, but nothing says you're on holiday like a mince 'n' cheese from the garage.
16. The smell of manuka.
17. Nga Toki: The biggest waka in New Zealand can carry 80 paddlers and 55 passengers and is the centrepiece display on the Treaty grounds.
18. Witi Ihimaera: His copybook is not blot free, but without Witi there wouldn't have been Whale Rider or - from March 3 - Mahana.
19. How excited we get whenever we're mentioned by someone overseas, like Graham Norton or John Oliver.
22. Hakarimata Stairs in Ngaruawahia.
23. Swimming in Kerosene Creek (flowing hot water) near Rainbow Mountain.
24. The tramp up Webb Creek in the Kauaeranga Valley near Thames to the 80-bed DoC hut at The Pinnacles.
25. The Godley Head Walkway from Taylors Mistake Beach near Sumner. The views from that walk over Lyttelton Harbour and the coastal outline of Banks Peninsula.
26. Jimmy's Pies in Roxburgh.
27. Empty beaches at Taieri Mouth.
28. Ohakune eclairs.
29. Our national sporting colour is black - great for hiding food/drink stains.
30. Not only do we have hangi, but in Rotorua you can tuck into a hangi pie.
31. Probably the greatest place name in the world: Taumatawhakatangihangakoauauotamateaturipukakapikimaungahoronukupokaiwhenuakitanatahu.
33. Eric Murray and Hamish Bond - one of sport's greatest-ever combinations.
34. We're still nuclear free
35. We're not afraid to make fun at each other
36. You can rub shoulders with All Black greats at your local rugby club on a Saturday afternoon.
39. No crocs or snakes or poisonous spiders.
40. Rakino Island.
41. The most kindhearted people who genuinely care about everyone.
42. The abundance of beautiful plants and trees.
43. The laidback life style.
44. Being so far away from the rest of the world.
45. South Auckland: A diverse and beautiful place to live.
46. The safety of being able to explore this gorgeous country without fear.
47. The All Blacks.
48. Walking in town in bare feet and no one bats an eyelid.
49. Muriwai.
50. Trumpets.
52. Gazing at the starts on crystal-clear nights.
53. New Zealand lamb.
54. Waterfalls.
55. Geysers.
56Tramping freely almost anywhere you want.
57. When people from overseas ask you if you know their random friend.
58. To go from the beach to the snow in three hours.
59. Go for a drive you will always turn up at a little township with something of interest.
60. Watching the Black Caps demolish the Australians at Eden Park.
62. Going places where there's no one and no cellphone reception or electricity for miles.
63. You can only be 120km away from the ocean, at most.
64. The variety of ethnic food.
65. Being only three hours from Sydney and enjoying visa-free entry.
66. Fishing, fishing, fishing.
67. Bluff oysters.
68. Maraetotara falls.
69. Jelly tips.
70. "She'll be right" - the answer to everything.