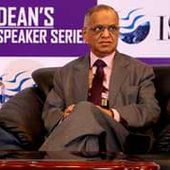 At Least 60 Feared Dead In A Fire At A Temple In Kerala's Kollam
At least 60 people are feared dead and over 150 injured after a fire broke out in a temple in Kerala's Kollam, police said today. Several injured people have been rushed to hospitals nearby. The ...
http://www.ndtv.com/kerala-news/20-feared-dead-in-a-fire-at-a-temple-in-keralas-kollam-1368291
Hours after a massive fire broke out at a temple in Kerala's Kollam -- in which 106 people died and more than 350 were injured -- Prime Minister Narendra Modi reached the spot with a team of doctors.

Chief Minister Oommen Chandy and state Home Minister Ramesh Chennithala took the Prime minister around the temple precincts and briefed him on the incident. Later, PM Modi visited the district hospital and met the injured.
Calling the incident "very unfortunate," the Prime Minister said, "I told the CM that if the injured need to be shifted to Delhi, Mumbai, the Centre will help them."
The massive fire had broken out during a fireworks display at the Puttingal temple around 3 am during an all-night fireworks display that had been banned by the state government. The grounds, next to the temple, had been packed with around 15,000 people. (Pictures)

.
Officials said a spark ignited a stack of fireworks stored for the festival in the coastal town 60 km from Thiruvananthapuram. The fire broke out in a deafening explosion and brought down a two-storey building around which people were gathered, say witnesses.

Chief Minister Oommen Chandy said the temple had defied orders not to allow "competitive fireworks", which are a tradition during the seven-day festival of Goddess Kali.

"A spark from the crackers being burst fell into the stack of crackers kept in a makeshift compartment at the ground, triggering the fire. The space was an open ground," a police officer said.

Minutes after the first explosion clouds of white smoke were seen in night sky. Successive explosions sent huge chunks of concrete flying as far as a kilometer according to a witness. Parts of the temple roof caved in.

A police case has been registered against the temple authorities. A judicial probe and a crime branch investigation has also been ordered into the incident.

Three naval ships and 10 aircraft of the army and navy have joined the rescue efforts.

The injured have been taken to 10 hospitals and according to Mr Chennithala, "all necessary arrangements have been made in Ernakulam and Trivandrum." The Government Medical College in Thiruvananthapuram has sent out an appeal for blood donors.

The Chief Minister announced Rs. 10 lakh compensation for the families of the deceased, Rs. 2 lakh for those seriously injured and Rs. 50,000 for ones who have sustained minor injuries.

Helpline Numbers: 0474 2512344, 949760778, 949730869